A CARE Christmas
CARE CHRISTMAS 2020 HAS BEEN CANCELED THIS YEAR DUE TO COVID-19, if you would like to make a donation to CARE, please click on the "donate" button above..MERRY CHRISTMAS!!  
C.A.R.E (Cable Area Resources in Emergencies), in partnership with HCCU and Garmisch Resort, would like to invite you to bring your family and friends to join in the fun at this years "A Care Christmas".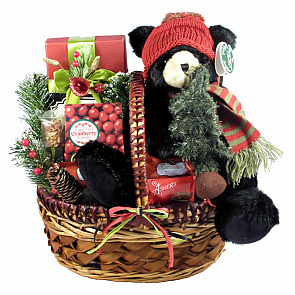 SAVE THE DATE:  January 14, 2020
Local businesses and organizations have donated beautifully decorated gift baskets to be part of a silent auction that will held at Cable Community Center from 5:00pm – 6:30pm.  There is also a wide selection of fanciful baskets on display at local businesses, which you may buy raffle tickets for, and the raffle drawing will be held at the Christmas Celebration as well.
All of the money raised from these two activities will support C.A.R.E.  We invite you to come celebrate the magic of A Christmas in Cable!